Self-Publishing vs Small Press
by Patricia Grady Cox
For my recently released novel, Chasm Creek, I pitched to a small press and was offered a contract. The contract stated that I would be responsible for marketing and promotion.
More than six months before the book was released, I did all the advised activities: I attained cover blurbs from well-known authors; I created a website; I started a blog; I opened a separate Facebook page as an author; I joined a multitude of groups on Facebook that would be populated by people most likely to buy my book; I opened a Pinterest account; I began creating an e-mail list. I joined the Phoenix Publishing/Promotion Meet-Up group. Since my book release, I've had a well-attended book launch party and distributed more than 20 copies for promotional, review, and contest purposes. I post often on as many as 42 groups on Facebook.
What has been the result of all my efforts? If Author Central is accurate, a total of 14 books sold on Amazon since October 2014. My own personal efforts have resulted in about 80 sales.
I am still marketing and promoting. Still attending Phoenix Publishing/Promotion, still
participating in the events Laura arranges for us. My goal (dream?) is to sell 2,000 copies. I know that won't happen overnight; however, I am coming to the realization that, for several reasons, the small press avenue is something to be considered very carefully. It's not necessarily the best way to go.
Advantages to Self-Publishing
You have total control over your book: formatting, cover art, cover copy, font, print size, price (and thus profit).
If you find an egregious error, you can fix it for future sales without having to convince or argue with anyone else.
You can take advantage of the opportunities for contests, giveaways, and promotions on Amazon and Goodreads. If you've published with a small press, you could ask your publisher to do this, but the end result is that any sales benefit the publisher. Depending on your contract, you may receive less than $1 for each book sold via Amazon or bookstores. If you decide to participate in contests and giveaways on your own, you must buy your books from the publisher at the price they've set. So in a give-away of 25 books, you've spent $250, assuming you've paid $10 per book to your publisher. If 100 people subsequently buy your book on Amazon, you get maybe $80. I'm not good at math, but this doesn't seem like a worthwhile pursuit.
Advantages to Small Press Publication
You can say you're not self-published. This still carries much weight in some circles.
You are attached to distribution avenues that you might not otherwise be able to access. For instance, my book is available in Norway.
You don't have to pay for editing, cover art and text, or formatting of your book. (You also don't get the final say on any of those matters.)
If you are offered a contract by a small press, you should be happy about it. It might be the best thing that ever happens to you. But you really need to do your research. What can they offer you that you can't do yourself? Who will you be working with – will you be compatible? Contact other authors who used that publisher. Make sure the publisher is willing to promote your work, too (sending out review copies, buying advertisements, arranging your participation on panels and in book festivals).
If you've discussed all of the above with a prospective small press but remain less than 100% sure that a small press is right for you, and you have great confidence in your abilities, put your efforts into self-publishing. Attending the Phoenix Publishing and Promotion Meetup group will help you along the way.
__________________
Patricia Grady Cox is a member of Western Writers of America and Women Writing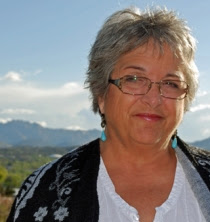 the West. Her nonfiction work has appeared in magazines, newspapers, and ghost-written memoirs. Patricia has volunteered at the Pioneer Arizona Living History Museum where she experienced, first-hand, the realities of life in the 1800s. Her love of the Southwest – the landscape, the history, the culture – infuses her work with authenticity. Originally from Rhode Island, she moved to Arizona 24 years ago and currently lives in Phoenix. Her debut novel, Chasm Creek, is currently available on Amazon or visit her website. Patricia blogs monthly at Patricia Grady Cox, Writer.