The National Farmer's and Housekeeper's Cyclopaedia
by Patricia Cox
As a writer of historical fiction, I have an abiding fascination with all things 19th century. So, imagine how thrilled I was to come across The National Farmer's and Housekeeper's Cyclopaedia! Published in New York in 1888, it has provided hours of entertainment and tons of research material.
And since I write fiction, the style of writing and admonitions from the editor fire my imagination.
I noticed that a previous owner of the book had marked certain passages with pencil lines or check marks. In the last chapter, "Hints and Helps," these topics, flagged with pencil markings, stood out:
Protection Against Moths
Remedy for Flies
Three entries on the care and/or cleaning of lamp chimneys. This must have been an ongoing problem.
Also three entries on cleaning, blackening, and polishing stoves
Baking Griddle Cakes Without Grease (precursor of Teflon? Involves grinding and sanding the griddle . . . )
How to Preserve Feathers (this one got a check mark instead of a pencil line beside the entry)
As I noted all the items that seemed most important to the lady of the house, the interest in proper cleaning and the frugal production of home-made household items impressed me. I developed an image of a woman trying her best to keep things clean and bright (especially those lamp chimneys). She spent her days scrubbing and cooking, loose hair plastered to a perspiring neck, wiping hands on her soiled apron. Then I came across this flagged entry:
So now I have the added image of a person with musical inclinations, which explains why she highlighted the section on how to build your own Aeolian Harp (a type of wind chime). Now I'm picturing a more cultured woman, receiving guests in her New York townhouse, practicing Beethoven on her piano.
And she changed even more when I found the last two Hints and Helps. No longer a hard
working housewife striving to keep her home properly, or a cultured woman who managed to find time to practice her piano (after she'd cleaned the keys), she became a tyrannical mistress who marked those passages for the benefit of servants who didn't understand proper housekeeping practices. Because if she needed to flag the following two entries, she probably was not doing the work herself:
To Clean Gold
To Clean Diamonds
And I wondered who had the tobacco addiction? This entire household comes alive, stories abound, once you start thinking about the real people who purchased and used this book!
You can read more fascinating information from The National Farmer's and Housekeeper's Cyclopaedia at my blog, Patricia Grady Cox – Writing About the West.
________________
Patricia Grady Cox is a member of Western Writers of America and Women Writing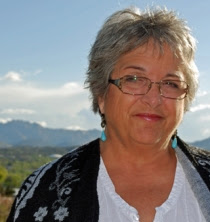 the West. Her nonfiction work has appeared in magazines, newspapers, and ghost-written memoirs. Patricia has volunteered at the Pioneer Arizona Living History Museum where she experienced, first-hand, the realities of life in the 1800s. Her love of the Southwest – the landscape, the history, the culture – infuses her work with authenticity. Originally from Rhode Island, she moved to Arizona 24 years ago and currently lives in Phoenix. Her debut novel, Chasm Creek, is currently available on Amazon or visit her website. Patricia blogs weekly at Patricia Grady Cox, Writer.