Sometimes You Need a Break
by Patricia Grady Cox
Having finished THE CABIN DOOR (my third novel), I have begun my search for an agent. At the same time I am diligently promoting my two published novels, CHASM CREEK and HELLGATE. I am now posting on more than 66 Facebook group pages. I finished compiling my MailChimp list and am about to send out a newsletter. I'm also ramping up to start promoting the large-print edition of CHASM CREEK, which is due out November 21. On top of that, I started research and outlining for my fourth novel, a sequel to HELLGATE, and plan to churn out the first draft in November during NaNoWriMo (National Novel Writing Month).
I'm tired just reading that paragraph!
Which is why, when my sister recently invited me to spend a week at a beach house she'd rented at East Matunuck Beach in Rhode Island, I said yes!!!
One whole week of lounging, watching the sun rise and set over the salt pond, walking a half-mile to the ocean with big breakers, eating seafood, drinking adult beverages, visiting friends and relatives, playing Scrabble, and binge-watching Poldark. Heavenly. And I have photos to look at whenever I want to return to that vacation frame of mind.
Now . . . back to work!
_________________________
Patricia Grady Cox is a member of Western Writers of America and Women Writing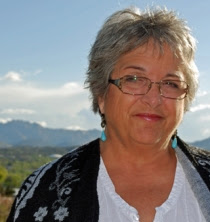 the West. Her nonfiction work has appeared in magazines, newspapers, and ghost-written memoirs. Patricia has volunteered at the Pioneer Arizona Living History Museum where she experienced, first-hand, the realities of life in the 1800s. Her love of the Southwest – the landscape, the history, the culture – infuses her work with authenticity. Originally from Rhode Island, she moved to Arizona 24 years ago and currently lives in Phoenix. Her novel, Chasm Creek, is available on Amazon or through her website. Patricia blogs weekly at Patricia Grady Cox, Writer. Her second novel, HELLGATE, is now on sale.