Women's Present-Day Month
by Patricia Grady Cox
It's Women's History Month, when we take time to honor all the women who have contributed great things to our country: medicine, technology, education, political movements, and more. Often this honor embraces an entire group of women: suffragettes, activists, members of the armed forces, first responders. Among these groups a few examples are singled out and portrayed as inspiration for all of us.
Those women deserve the honor.
But here is what I wonder: how many great women who contributed amazing things in the past do we even know about? I am always amazed when one example after another crops up to inform us of yet another mathematical achievement, medical breakthrough, artistic endeavor or any great accomplishment that had previously been attributed to men. Only now we are discovering that it was a woman who did this, did that, and did the other amazing thing. And a man took the credit.
I wanted to write about this so I went to Google and typed in "Achievements Credited to Men but Women Did It." Ten pages of articles came up. So I'm not going to write about it. You can Google it yourself.
Instead, I will say this: look around you. Accomplished, intelligent, motivated, adventurous women who contribute every day to their families, friends, and businesses surround you. They contribute to their communities. They run for office. They volunteer, bestow compassion, support their friends, and watch out for others. They leave indelible impacts everywhere–good impacts that will resonate far into the future.
Let's be sure to appreciate this. Let's be sure to make Women's History Month in the decades to come a celebration of the time when the world's consciousness arose to an awareness in the present of the contributions women make. When we'll realize it's not a month designated to appreciate a few stand-out women that were finally uncovered, but the woman standing right next to you. Honor that woman. Every day. Start now.
___________________________
Patricia Grady Cox is a member of Western Writers of America and Women Writing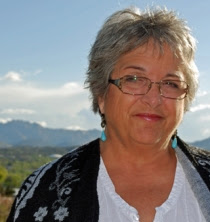 the West. Her nonfiction work has appeared in magazines, newspapers, and ghost-written memoirs. Patricia has volunteered at the Pioneer Arizona Living History Museum where she experienced, first-hand, the realities of life in the 1800s. Her love of the Southwest – the landscape, the history, the culture – infuses her work with authenticity. Originally from Rhode Island, she moved to Arizona 24 years ago and currently lives in Phoenix. Her novel, Chasm Creek, is available on Amazon or through her website. Patricia blogs weekly at Patricia Grady Cox, Writer. Her second novel, HELLGATE, is now on sale.